Integrity You Can Trust.
Quality You Can Celebrate.
Recognition You Can Publicize.
---
A proud new member of the Tasting Alliance
Beginning this year, The New York World Wine & Spirits Competition (NYWWSC) is a full-fledged member of the Tasting Alliance, the parent organization of the world-renowned San Francisco World Spirits Competition and San Francisco International Wine Competition.
The San Francisco Competitions are the nation's most influential competitions for a reason, and both have earned an exceptional reputation among consumers and in the wine and spirits trade.
As an Alliance member, the NYWWSC will now receive the benefits of the professionalism and efficiency of the San Francisco Competitions' management team.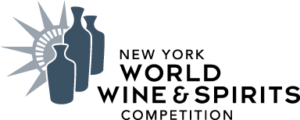 The Tasting Alliance competition difference
Tasting Alliance competitions are committed to these three founding principles:

LEGACY
Founded in 2000, the San Francisco World Spirits Competition is one of the oldest and largest spirits competitions of its kind. Founded over 35 years ago, the San Francisco International Wine Competition has set the standard for all wine competitions that followed. With all this experience, our operation has become a fine-tuned masterpiece that blends passion and professionalism. The New York World Wine & Spirits Competition is the newest Alliance member, but it too has a history going back eight years.

INTEGRITY
Throughout our judging process, we emphasize integrity and impartiality. Our blind tasting procedure guarantees that every entry is judged fairly and given equal consideration.

EXPERIENCE
Over its nearly two decades of existence, the San Francisco World Spirits Competition has become the nation's most respected spirits competition due in large part to our esteemed judges. And the San Francisco International Wine Competition, evaluating wines for nearly four decades, has set the standard in the wine industry thanks to our celebrated panels of judges, each with a distinct story and a trusted palate. The seasoned experts who judge both Competitions are a reason a San Francisco medal indicates that your product is among the very best in its category. Now, the NYWWSC will have an equally superior judging panel and a medal from New York will equally signify its winner's superiority.
What does a 
NYWWSC

medal mean for you?

NYWWSC medal winners range from some of the most renowned international distillers and wineries to small-batch craft producers and boutique wineries for whom our awards have proven to be a game-changer. Not only is a NYWWSC medal a testament to your hard work, it's a universally recognized indicator of exceptional quality and craftsmanship.

Our medals are valuable sales tools that can garner a flood of attention from press, industry experts, and consumers. In a saturated marketplace, winning an NYWWSC medal sets you apart from your competitors while giving you opportunities to further promote, market, and position your product to consumers.
We can help
Throughout every step of each Competition, we want to help you succeed. We'll answer any question you may have during the application process. Once you win a medal, we offer a wealth of tools and resources to help you turn your success into marketing gold:
All Gold, Double Gold, and Premium Award winners will be listed in the November 2018 issue of 

The Tasting Panel 

Magazine, which reaches over 75,000 beverage-trade decision makers.

Bottle stickers are available for purchase to help increase visibility and distinguish winning products on store shelves.

High-quality, high-resolution medallion imagery is available for licensed use in winners' online, print, and POS materials.

All winners receive a complimentary marketing toolkit prepared exclusively for Tasting Alliance competition medalists. the toolkit provides valuable ideas, tips, and strategies for promoting your award to increase visibility and maximize sales.

All NYWWSC winners receive preferential pricing on select point-of-sale printing services from our POS print partner, First in Print.

Throughout the year, the Tasting Alliance hosts numerous media and trade tasting events around the country to showcase its Competition's top winners.